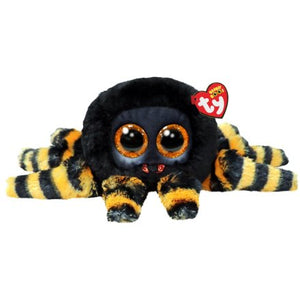 These sweet and adorable beanies are the perfect gift for your child this Halloween season! 
Mumford: A spider for a friend is what I recommend, this is my spider here I always keep him near.
Charlotte: creeping on the floor towards the bedroom door, no one can see me crawl, I stay against the wall.
Nightcap: My costume's not complete, I want to trick or treat, I have a witch's hat, I still need a black cat.